Cosa fare a Bournemouth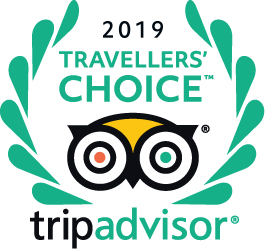 Bournemouth ha inaugurato il nuovo, fantastico, Coastal Activity Park. Per esperienze incredibili su sabbia, terra o in acqua.
Bournemouth è stata eletta 'Best Coastal Resort' dal pubblico per il secondo anno dal British Travel Awards.
Tre delle migliori spiagge inglesi si trovano proprio qui, nel Dorset, valutazione di TripAdvisor .
A Bournemouth non manca nemmeno una delle attrazioni che potreste trovare in un resort internazionale. Altre attività disponibili ad un costo extra includono:
Cinema e teatro, ristoranti, pub e discoteche
Concerti, esposizioni, conferenze ed eventi musicali
Il Russell Cotes Museum of Art
Country and Western, musica Jazz and Folk
Musica classica al Bournemouth Symphony Orchestra and Sinfonietta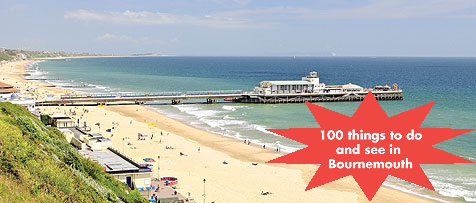 Fate un salto all'ufficio del turismo di Bournemouth – per avere informazioni dettagliate sulla città ed i suoi dintorni.
Programma delle Attività di Gruppo
Alla Anglo-Continental organizziamo programmi completi di attività di gruppo, (inclusi nel totale). Le attività includono workshops utili alla pratica dell'inglese, serate in loco, lezioni di Zumba e ginnastica, eventi a tema, partite di calcio, pallavolo e molti altri sport.
Di seguito troverete i programmi delle attività di gruppo, disponibili solamente in Inglese.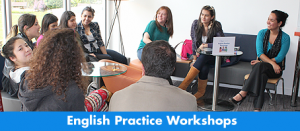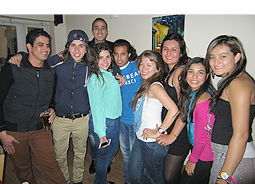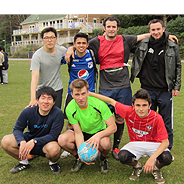 Fate un salto alla pagina Facebook per vedere più foto delle nostre attività.
Eventi e Festivals a Bournemouth
Bournemouth Marathon Festival: 3-4 October 2020.
Sport a Bournemouth
La Anglo-Continental può organizzare una vasta gamma di attività sportive opzionali durante tutto l;anno (a partire da £ 5):
Giochi di squadra come calcio, pallavolo o basket
Nuoto, vela, wind-surf e surf
Tennis
Equitazione a New Forest
Corsi di golf d'eccellenza ( Clicca qui per una lista completa di corsi in loco di golf)
Jogging and corsa campestre
Sport in palestre locali per allenamenti specifici, pesistica o arti marziali.
Escursioni e Visite Didattiche
La Anglo-Continental offre una vasta scelta di escursioni, (a partire da £20), durante tutto l'anno. Per esempio:
Città come Londra, Oxford, Cambridge, Canterbury, Brighton, Winchester, Salisbury, Stratford-upon-Avon e Bath
Siti storici come Glastonbury and Stonehenge
Castelli famosi e dimore storiche come il castello di Windsor e quello di Leeds, Blenheim Palace e la Hampton Court
Shopping a Londra, la Torre di Londra ed il London Eye
Il famoso museo delle cere Madame Tussaud's
Spettacoli al London West End e a teatro
Safari e parchi a tema
Eventi sportivi internazionali
Programmi delle Escursioni (disponibili solo in Inglese)