Why Learn English at Anglo-Continental?
Anglo-Continental is one of the world's leading English language teaching organisations. Our school, founded in 1950, was one of the first to be recognised as efficient by the British Ministry of Education; and today our courses are regularly inspected and accredited by The British Council. Our schools and centres follow the strict codes of practice of The British Council and the professional association English UK. For more than 68 years our programmes have been enjoyed by successive generations of students of all ages and professions from all parts of the world.
Guido Schillig
Managing Director
Anglo-Continental has offered English language courses for over 68 years to 400,000 students from 120 different nationalities. We have also had a successful Educational Oversights inspection in 2016 and a successful Monitoring Visit in 2018 through the Independent Schools Inspectorate (ISI).
Anglo-Continental has one of the largest English language school campuses in the UK. Anglo-Continental is a family run organisation and we pride ourselves on our friendly personal service and efficient administration. A choice of courses is offered for everyone – from young students to senior citizens, complete beginners to advanced examination candidates, school and university students to business executives and professionals. We even teach teachers of English!
Our English language courses are taught by teachers who have a recognised English language teaching qualification i.e. CELTA, Trinity College TESOL Certificate or equivalent. Teachers are also expected to have a degree level qualification.
Within our established long-term team, a number of teachers have Masters level qualifications, others have qualified teacher status (QTS) and some have specialist subject qualifications. Many of these teachers have positions of responsibility according to their areas of expertise.
Our Mission
Excellence in English language teaching, training and testing – putting the student first.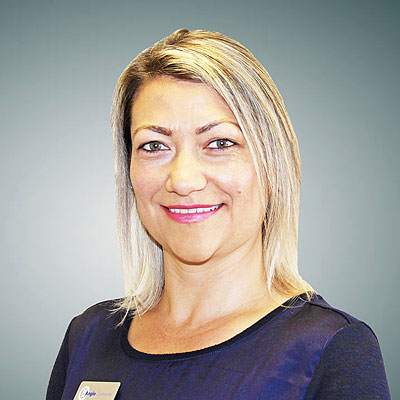 Elaine Goodrich
STUDENT SERVICES ASSISTANT
Student Services Staff
Our Student Services staff are here to help you during your stay and advise you on many aspects of life in England. They will help you with everything from arranging excursions, sports and leisure activities to booking coach tickets and revalidating flight tickets.
---
An English course to meet your needs
English skills to improve your spoken English. Communicate more effectively in English, become more confident and improve your language skills.
Develop your listening, reading and writing skills.
Improve your grammar knowledge.
Preparation and practice for English examinations such as IELTS (Cambridge English Language Assessment), First Certificate (FCE), Certificate in Advanced English (CAE), and TOEFL.
English Courses to develop a high level of English language skills for educational, business or professional purposes.
Specialised English language programmes for a wide choice of business and technical specialisations.

Why Study English in Bournemouth?
Bournemouth is a great location to study English:
Less than two hours from London
Lively University town
Mild climate
12 kilometres of sandy beaches (awarded the prestigious blue flag for cleaniness).
Bournemouth named 'best coastal resort' by the public for the second year in a row – British Travel Awards.
Well known for its beautiful parks, gardens and extensive leisure facilities
a wide variety of shops, stores and boutiques
an exciting choice of theatres, cinemas, concert halls and clubs
Many restaurants, pubs and cafes offering truly international cuisine
Superb facilities for almost every kind of sport
View our location in Bournemouth
100 things to do and see in Bournemouth
Visit the Bournemouth Tourist Office website – for full information about Bournemouth and the surrounding area.
Looking for more information? Get in touch