Our Transfer Services
---
Travel Information
View our information on public coach transfers. Advanced reservation is not possible for public coach transfer.
Reservation and confirmation
Anglo-Continental car and coach transfers must be booked no later than 10 days before the date of arrival, stating:
Name and address
Mobile telephone number
Student reference number
Date of arrival
Time of arrival
Flight number
Airport of departure
Airport of arrival
Details of connecting flight if applicable
Departure details
---
Arrival at the Airport
When you leave the Customs Hall, look for our Representative carrying a sign with the name of the school.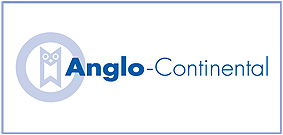 Full details of the meeting point are given in the confirmation documents.
---
Delayed Arrival
You are allowed two hours' waiting time from the advised arrival time, free of charge. If you are delayed further, for whatever reason, the driver will wait for up to an additional 2 hours and you will be charged in accordance with the published tariff.
---
Help Telephone Numbers
In the case of a problem during your transfer, please contact the emergency telephone number given in the school confirmation documents.
---
Security Procedure
You will never be asked by our representative/driver to make any additional payments. Do not give your student reference number to anyone. Our representative/driver will quote your student reference number to you – please make sure it is correct before accepting the transfer.
Do not accept an airport transfer from anyone except our authorised representative/ driver who has quoted your student reference number.
You can recognise our representatives by the Anglo-Continental sign they carry.
Luggage allowance – airlines
Please note that airlines apply different luggage restrictions (i.e. size, weight, contents and number of items). We advise you to check with the airline before you travel.
Luggage allowance – car and coach transfers
Your free allowance is one piece of luggage of a standard size and shape weighing not more than 23kg, plus one item of hand luggage of not more than 10kg.
If your luggage does not conform with the above, an additional charge may have to be made. it is important that you advise us in advance if there is excess baggage so we can make appropriate arrangements, otherwise you may find that the excess luggage cannot travel with you and there may additional charges.
---
Possible waiting times for coach transfers
It is our aim to get you to Bournemouth as soon as possible. Please take into account the following: flights may be delayed, late release of luggage, UK Border Control, Customs Control and heavy road traffic. Depending on the time you enter the arrival hall, you may have to wait more than one hour for the next coach departure.
---
Cancellation
Notice of cancellation or change of a transfer must be received in writing by the school before 12.00 hours (British Time) on the Wednesday prior to the scheduled day of arrival or departure. If such notice is not received within the period stipulated, we incur obligations to the transport companies and therefore the full charge is due.
---
Liability and Insurance
We cannot accept responsibility for any delay in scheduled services, or if any service cannot be provided as specified, or for any loss, damage or injury to students or their property during travel. We advise you to take out personal insurance to cover yourself against these risks.
---
Payment
Payment for transfers must be made before the date of provision of the service. Any additional charges, such as delayed arrival, must be paid on the first day of school.
---
Fuel Surcharge
If a transportation company levies a surcharge because of an increase in the price of fuel, the additional cost will be charged to you.