Having a recognised diploma-level qualification in teaching English to speakers of other languages is a requirement for our year-round teachers. In addition to this, they will also have extensive teaching experience in a variety of professional areas. It is a minimum requirement that teachers have either the Cambridge CELTA or Trinity College TESOL Certificate. Teachers are also expected to have a degree level qualification.
Within our established long-term team, a number of teachers have Masters level qualifications, others have qualified teacher status (QTS) and some have specialist subject qualifications. A substantial number of our teachers have special responsibilities according to their own interests and areas of expertise.
Education Team at Anglo-Continental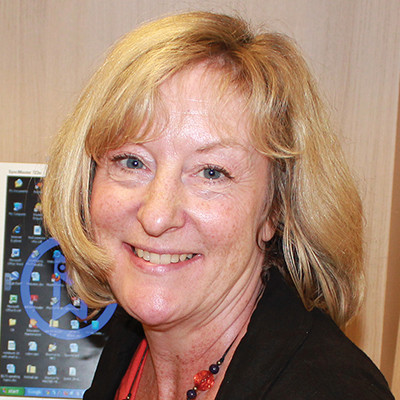 Jill Manwaring – Teacher Training
B Ed English; MA Applied Linguistics/ELT, RSA Diploma ELT
"I have been an English language teacher for more than 30 years, but I'm still learning – from my students, from colleagues and as part of my role as teacher trainer. I believe that good teachers never stop learning – it keeps us motivated and stops us from getting bored or boring in the classroom. As a teacher trainer, I like to share my love of teaching with others, but also to help new teachers find their own ways to be effective in the classroom. As a teacher in Bournemouth, it is a great privilege to meet students from all over the world, and I try to encourage learners to make new friends in the classroom. More international friendships help to make this world a happier place.
In addition to teaching in the UK, I have taught and trained teachers in Egypt, Tunisia, China, Ukraine and Slovenia, among other places.
Naturally, a great interest of mine is travel, but I also enjoy music, gardening and hiking in our beautiful Dorset countryside."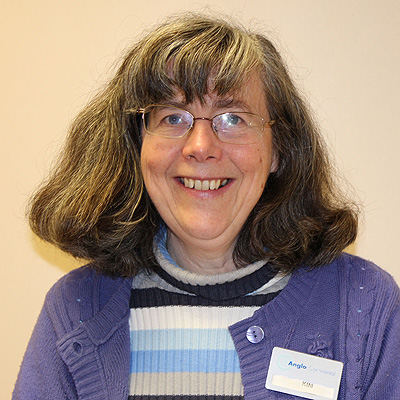 Kimberley Moss – Teacher and Examinations Officer
B.Ed Hons Degree and Diploma in English Language teaching
"I have been a teacher all my working life. First of all in British state schools teaching children aged from 4 to 13 and since 2000 at Anglo-Continental as an English language teacher. Why teaching? Well for me it's about helping people to reach their potential and giving them the confidence to try things they find difficult. If I can be a small part in enabling someone to achieve their dreams I am happy. At Anglo-Continental I teach all levels from Beginner to Advanced and Cambridge exam classes. I have also worked in Young Learners and the Executive Centre. As examinations officer I also assist students to enrol for exams and supervise external exams on site."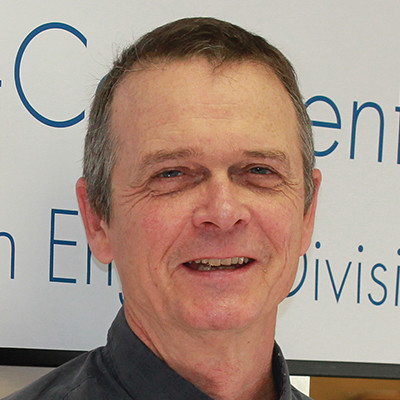 Paul Mellor – Teacher Trainer and Aviation English Specialist
Cert TEFL, RSA Diploma, MA TESOL
I have been with Anglo-Continental for more than 17 years now. I am a teacher and teacher trainer, working with native-speaker and foreign teachers on CELTA, as well as with other specialists for whom clear and concise international communication is a priority.
My own specialist areas are in aviation language training and assessment, teacher development and the phonology of international English. I am also responsible for the development of the Anglo-Continental Test of English for Aviation Personnel (TEAP), which is recognised by the UK Civil Aviation Authority. I developed the in-house testing system based on the Common European Framework of Reference for Languages (CEFR).
I have taught, tested and trained in a dozen different countries and attended and presented at several international conferences and workshops on language testing and aviation language assessment. I hold a Master's Degree in TESOL from Lancaster University, during which I focused on effective development of experienced teachers.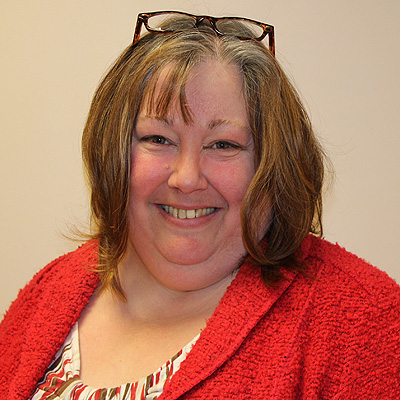 Sara Kennedy – Course Coordinator
BA Communication; Cambridge Certificate in English Language Teaching to Adults; Trinity Diploma in Teaching English to Speakers of Other Languages
I have been teaching English since 1992 in language schools in Bournemouth and in the United Arab Emirates. My students have ranged from kindergarten to Club 50+. It is a pleasure to watch students' progress and learn about their diverse cultures in the process. I like teaching at all levels from beginner to proficiency and particularly enjoy working with students who are studying for exams such as IELTS and Cambridge exams.
I joined Anglo-Continental in 2000 and have been the teaching coordinator of the Young Learners Centre for sixteen years. The courses for 10-15 year olds are total immersion with English being spoken throughout their lessons, activities, excursions and in their homestay. It is a busy centre, a fun place to work and learn and the children make a lot of new friends and lifelong memories here. I'm responsible for course design, selecting and supporting a team of qualified, experienced teachers and ensuring that our students are learning and having fun in a safe environment.
In my free time I enjoy quizzing, crossword puzzles and reading. I also like swimming and riding my bike along Bournemouth's beautiful seafront.