Current Teaching Opportunities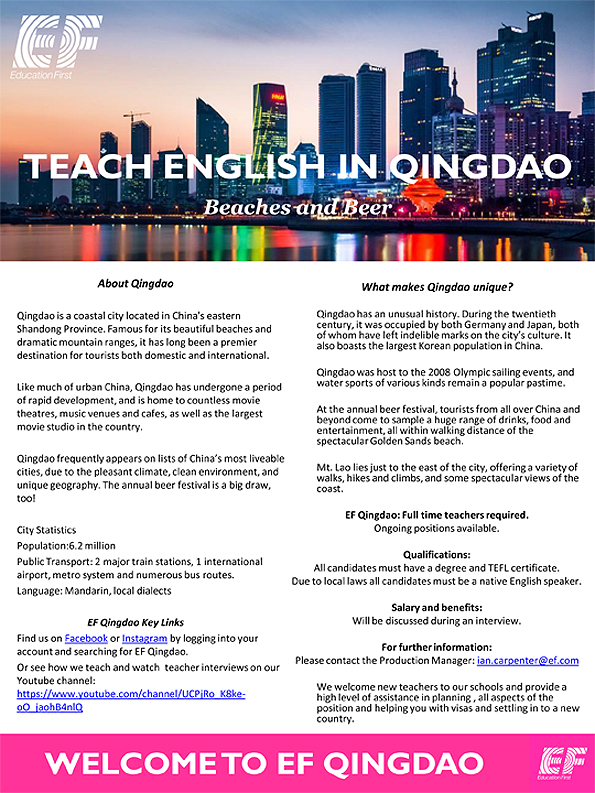 ---
Internship at a school in Switzerland
Duration: 6 – 12 months (preferably 12 months).
Tasks: Assistance in the classroom, help students with their work/homework and teach some classes (all in English, of course).
Accommodation: With a local family, private room and full board.
Salary: CHF 1400 gross per month (approx. £ 1060 minus insurance and tax. Net: £ 900).
The intern has the opportunity to learn German during his/her stay and attend German classes.
Contact for further details:
English-Factory GmbH
Engadinstrasse 49/51 · CH-7000 Chur
Phone: +41 81 353 72 09
gianna.camagni@english-factory.ch
www.english-factory.ch