Football is renowned for its ability to cross barriers and bring people together to celebrate their love of the game. The idea to combine this passion with the opportunity to learn new English skills and practice English in England led to the creation of Anglo-Continental's English + Football Course in partnership with AFC Bournemouth.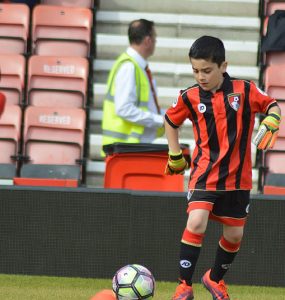 The elation when AFC Bournemouth were promoted to the Premier League was felt throughout the town with parades along the prom and a roaring trade on Cherries memorabilia. Currently coming to the end of their second season playing within the Premier League, "The Cherries" have impressed many with their performance, determination and loyal fan base. AFC Bournemouth remains a family focused club with links throughout the local community which was an integral reason for seeking a partnership with the Club.
Steve Cuss, Head of AFC Bournemouth's Community Sports Trust, "We are delighted to be partnering with Anglo-Continental for a second successive year, providing young international students with the opportunity to play football alongside their studies."
It was particularly important to ensure that the programme was suitable for both boys and girls of all abilities. A balanced programme of English lessons, football coaching, activities and excursions was designed to ensure that whether they play for a team or prefer to enjoy a kick about with their friends each student would head home having felt that they experienced a flavour of English football along with making friends from around the world.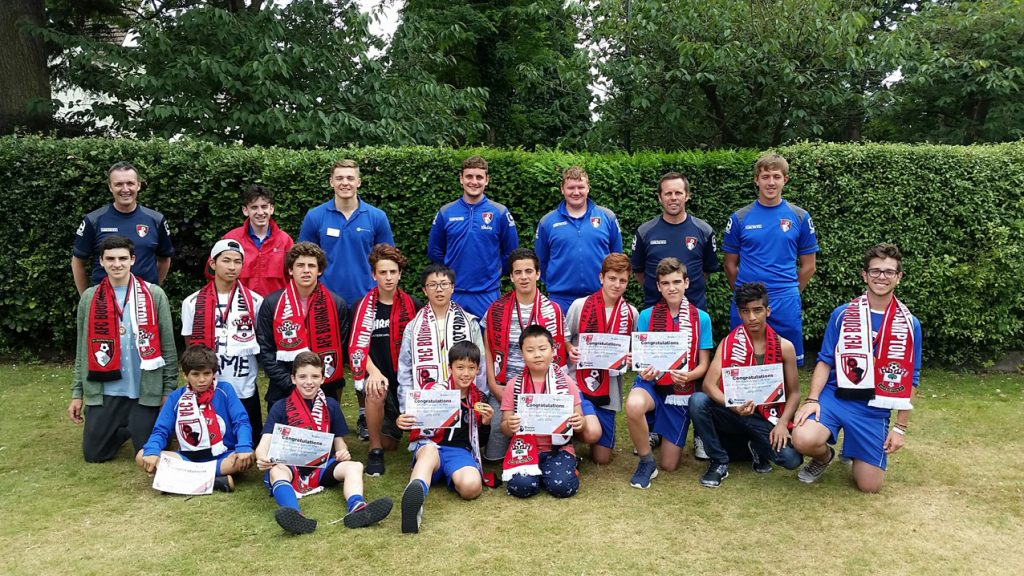 "It was a fantastic experience that everyone who practises football on a regular basis should try. The coaches were very nice and gave me a lot of advice and techniques to improve my game. It was also a very good way to improve my English with students from different cultures." Thibault, France.
"This was the best experience of my life. I improved my football and English and made friends from around the world." Giacomo, Italy.